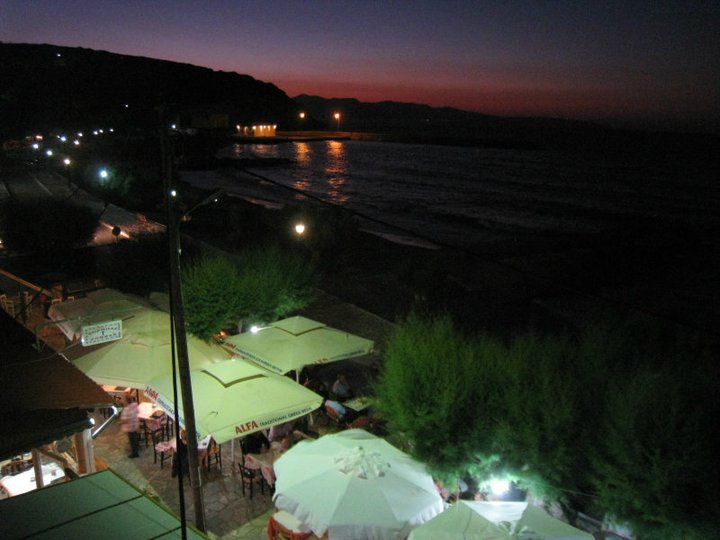 View of Zorbas Taverna at Night, in Pacheia Ammos
Pacheia Ammos is a small village (pop. about 500) on a beach lined with several restaurants and cafes, most of which have
Internet. The water is potable.
The village is about a 1 1/2 hour drive east of Heraklion and a 10-minute drive from Gournia. Faster on the new highway!

On the main road through the village there are three small general stores (groceries and basic pharmaceutical supplies), a
post office, and a bakery. There is no bank, ATM, or pharmacy. There is one bus stop in Pacheia Ammos, located on the
main road.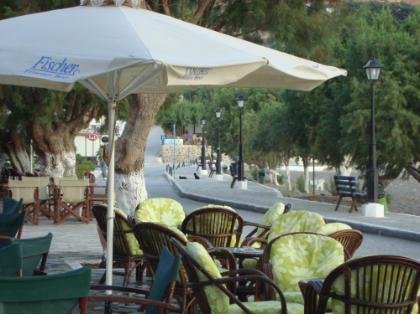 View of the Beach at Pacheia Ammos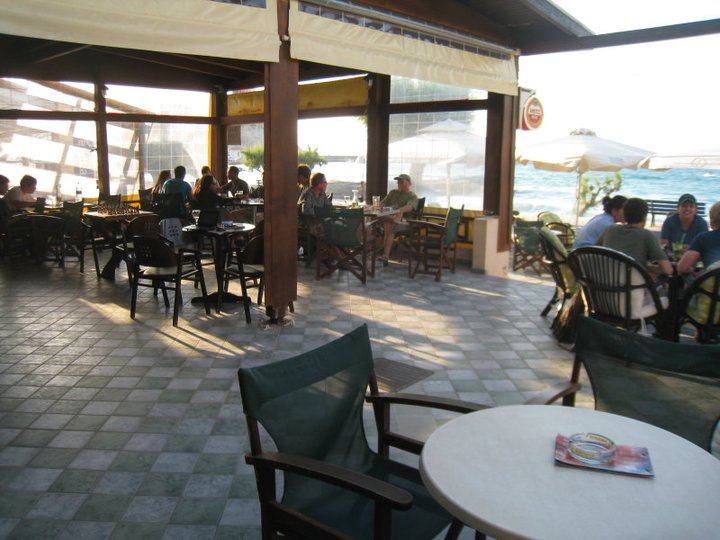 Team Members Relaxing at Aerides Cafe in Pachiea Ammos
To the south of Pacheia Ammos is Ierapetra and to the north is Agios Nikolaos; both are large towns with department
stores, diverse restaurants, pharmacies, barbers, banks, ATMs, and other amenities.
Personnel are housed in apartments or hotels in the village. Rooms come equipped with fridges, and some may also have a
double burner stove top, for quick meals. Some of the apartments/ hotels may have shared kitchen spaces.
There is one wonderful Internet cafe in Pacheia Ammos with wireless. Apartments and hotels may also have wireless.