Crete is one of the most beautiful places to visit and offers much to all visitors, whether
they are interested in history, nature and hiking, relaxation, incredible cuisine, or all of it! Whether they stay on
the road or tread on new terrain, Crete will give everyone what they want and need.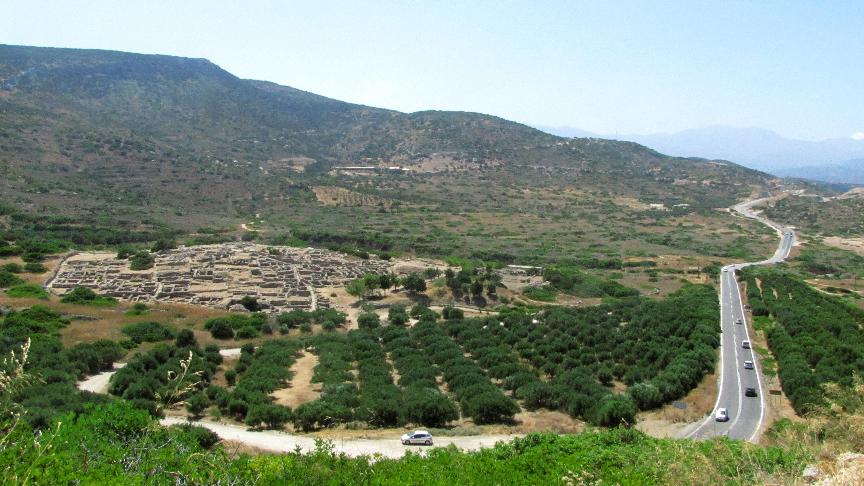 Gournia is located on the old road between Agios Nikolaos and Ierapetra, about 1 1/2 hours from Heraklion, and about
30-40 minutes from both Agios and Ierapetra. It is accessible by bus or rental car, or for the more adventurous...hiking!
There is a bus stop directly outside the site, which is open Tuesday through Sunday, 8:00 am to 3:00 pm.
The admission fee is 2 euros.
While current excavations at Gournia ended in 2014, you may still see some of our team on site
during the summers. Feel free to ask them any questions.

Well-known sites of Crete:
Knossos Phaestos Agia Triada
Malia Zakros Gortyn Lato
Spinalonga
Other Excavation Websites: